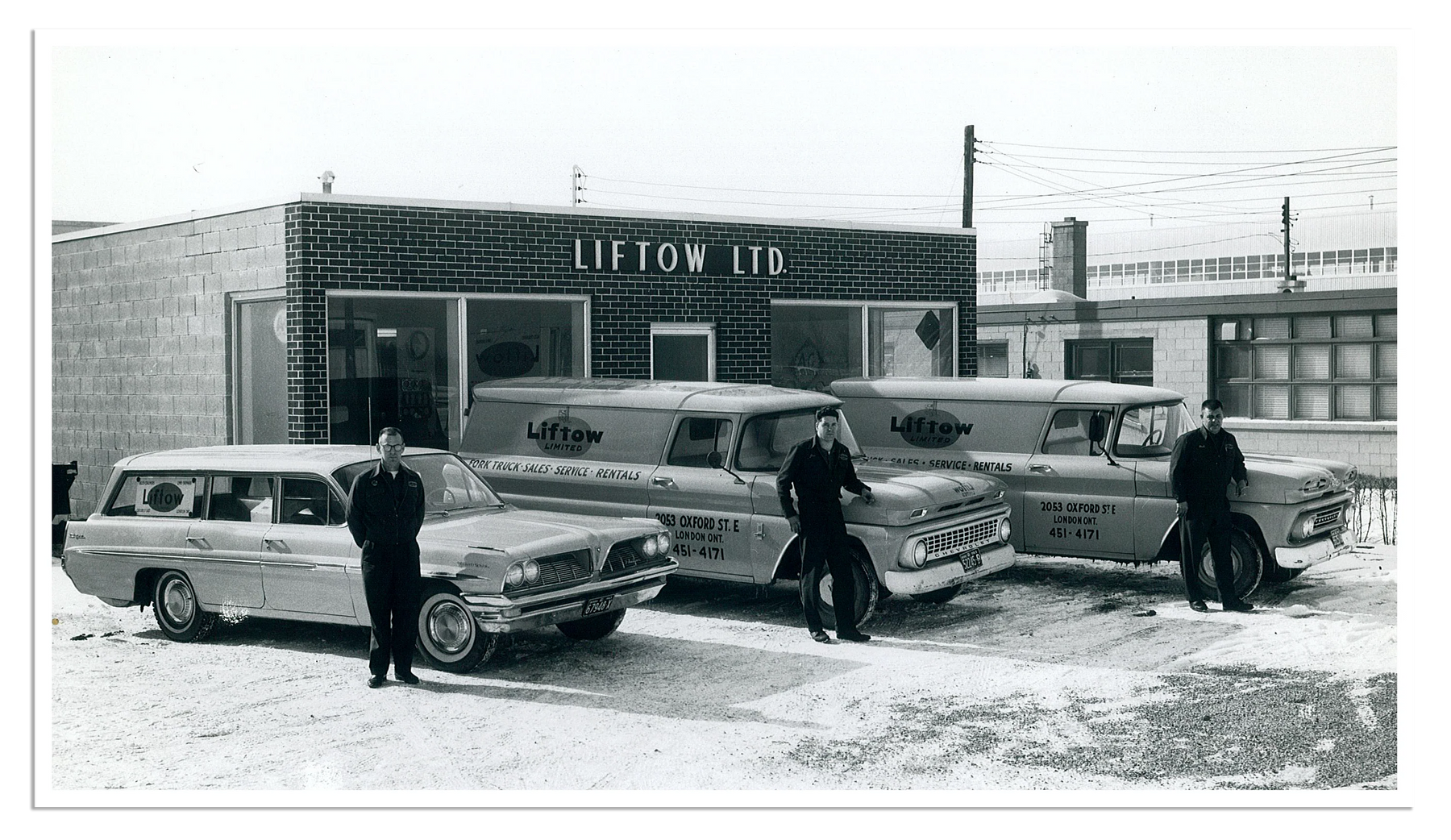 Liftow: Over Half a Century of Leadership in Material Handling
Since 1960, Liftow has become synonymous with excellence and reliability in the material handling sector. The name Liftow is deeply associated with a history of success and innovation. Today, it stands for the largest Toyota forklift dealer network for material handling solutions in North America. The key to this success? An unending pursuit of excellence and an aspiration to always raise our standards.
A Diverse Offering for All Your Material Handling Needs
Whether it's a new or used forklift, a rental requirement, parts, service, or even specialized training, Liftow has developed a comprehensive range to meet the diverse demands of its clients. Whether you are looking for a solution to lift heavy loads, move goods, or optimize your warehouse, Liftow and Toyota have the answer together. From brand-new equipment like sit-down forklifts and electric pallet jacks to automated vehicles, each product is crafted with the promise of unparalleled performance and lasting durability. For those who prefer certified used equipment, Liftow assures that each forklift has been maintained by Toyota factory-trained technicians.
Liftow's Recognized Expertise
Beyond the products, one of Liftow's cornerstones is its proven expertise. With over 60 years of experience, the company has become the undisputed provider of service and maintenance. If you own a Toyota forklift, it's crucial to entrust it to the best to keep it running at optimal performance and longevity. Liftow's aftermarket-sales service is known for its responsiveness and quality, ensuring maximum uptime for your equipment.
The Importance of Training
The material handling sector demands a particular focus on safety. Liftow understands this well and thus offers specialized training. The goal? Ensuring each operator has the necessary skills for their safety and that of their work environment.
Liftow's Legacy
Founded over 60 years ago, Liftow stands on traditional values that have guided every phase of its evolution. The company has woven lasting relationships with its customers, partners, and suppliers. As a partner of Toyota, Liftow is living proof that trust and commitment are the foundations of a successful partnership. This alliance with Toyota, a globally recognized brand, has strengthened Liftow's position as a leader in the North American market. Liftow's mission hasn't changed since its inception: to offer its clients the best material handling solutions while establishing a true partnership based on trust. It is this commitment that has allowed Liftow to faithfully serve sectors as varied as retail, manufacturing, warehousing, and logistics, always with the same level of demand.
With a rich history, unparalleled expertise, and a comprehensive range of products, Liftow continues to push the boundaries of excellence in the world of material handling.
Liftow: Elevating Everything.