Forklift Dealer Vaughan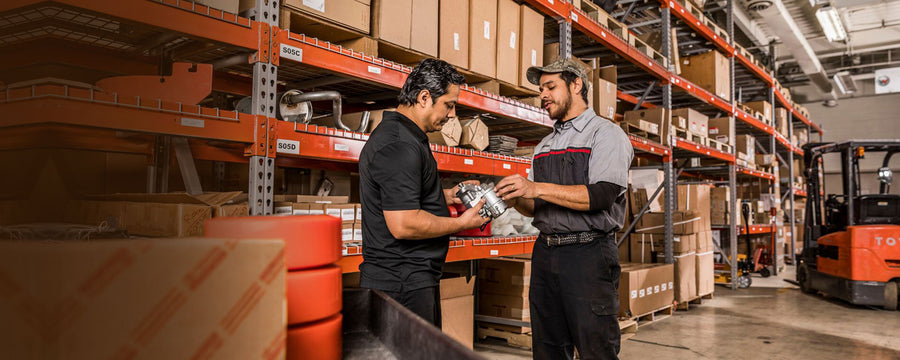 Address:
35 Sharer Road
Woodbridge ON, L4L 8Z3
Monday
Tuesday
Wednesday
Thursday
Friday
Saturday
Sunday
7:30 AM - 4:30 PM
7:30 AM - 4:30 PM
7:30 AM - 4:30 PM
7:30 AM - 4:30 PM
7:30 AM - 4:30 PM
Closed
Closed
Liftow Vaughan: New & Used Forklifts, Lift Truck Rentals, Forklift Parts, Service and Safety Training
Liftow's Vaughan location is a full service forklift dealership. Whether you are looking to purchase a new lift truck, used lift truck or require a forklift rental we have the industrial equipment for you.

If your lift truck needs service, we have Toyota factory certified technicians available 24 / 7 in the Vaughan and surrounding areas. For larger forklift service jobs we have a comprehensive service shop located in the Vaughan location. We also provide lift truck preventative maintenance programs that help keep your lift trucks running at peak performance while keeping you in compliance with current safety regulations. We offer forklift detailing, total refurbishing, engine rebuilds and mast overhauls.

We also carry Toyota forklift parts as well as parts for all other makes and models of forklifts making us a one stop shop for all your material handling needs.
REQUEST A QUOTE
Contact Form
Step 1 - Choose a:
PRODUCT TYPE
Step 2 - Choose a:
PRODUCT FAMILY
Step 3 - Choose a:
PRODUCT MODEL
Step 1 - Choose a:
PRODUCT TYPE
Step 2 - Choose a:
PRODUCT FAMILY
Step 3 - Choose a:
PRODUCT MODEL
Step 1 - Choose a:
PRODUCT TYPE
Step 2 - Choose a:
PRODUCT FAMILY
Step 3 - Choose a:
PRODUCT MODEL