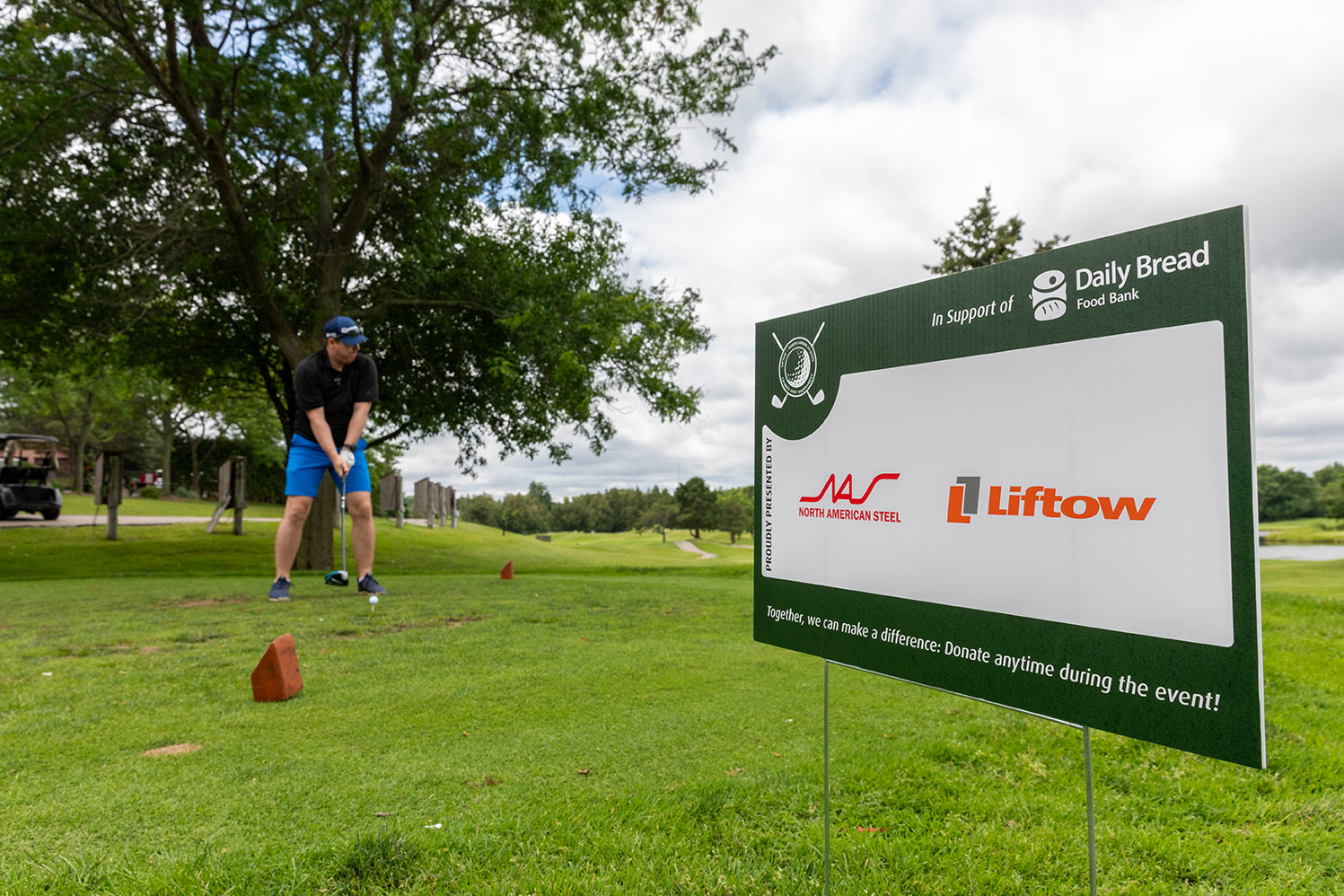 Another Successful #liftowcares Event with North American Steel for Daily Bread Toronto
Last week, Liftow's Central Division, in collaboration with North American Steel, organized a charity golf event at the picturesque Cardinal Golf Club. The purpose of the event was to raise funds for Daily Bread Toronto, a renowned nonprofit organization committed to alleviating hunger and supporting those in need. The event turned out to be a tremendous success, with a total of $18,205 raised through generous donations and raffle tickets.


The golf event brought together around 120 individuals who spent a delightful day on the greens, enjoying not only the game but also an array of exciting activities, prizes, and delectable food. The participants not only contributed to a worthy cause but also had a memorable and enjoyable experience.

See more photos here: Photo Gallery
Special thanks to Chris Somos of TICF for the professional photos you will see in the gallery.
One of the most inspiring aspects of the charity golf event was the immense support received from sponsors who stepped up to make a significant impact on the success of the event. Their generous contributions, both in terms of financial support and prizes, helped make the event truly special. Liftow and North American Steel would like to extend their heartfelt gratitude to all the sponsors who made the event possible.
The following sponsors supported the event by sponsoring individual holes:
In addition to the hole sponsors, the following sponsors generously provided prizes for the event:
The support of these sponsors demonstrates their commitment to giving back to the community and making a positive difference in the lives of those facing food insecurity. Liftow and North American Steel are immensely grateful for their generosity, which played a vital role in the success of the charity golf event.
The funds raised from this event will significantly benefit Daily Bread Toronto in their ongoing efforts to provide food and support to individuals and families in need. Daily Bread Toronto has been a pillar of the community, working tirelessly to tackle hunger and improve the lives of vulnerable individuals. The organization's commitment, coupled with the support of sponsors and participants, will undoubtedly make a meaningful impact on the lives of many.
The success of the #liftowcares charity golf event highlights the power of collaboration and community involvement in creating positive change. Liftow's Central Division and North American Steel can take pride in organizing such a remarkable event, which not only brought joy to the participants but also supported a vital cause. Through their ongoing commitment to social responsibility, these organizations have set an inspiring example for others to follow.
As Daily Bread Toronto continues its mission to fight hunger and provide support to the community, events like these serve as a reminder that collective action can make a significant difference. The unwavering support of sponsors, participants, and organizers paves the way for a brighter future, where no one has to go to bed hungry.