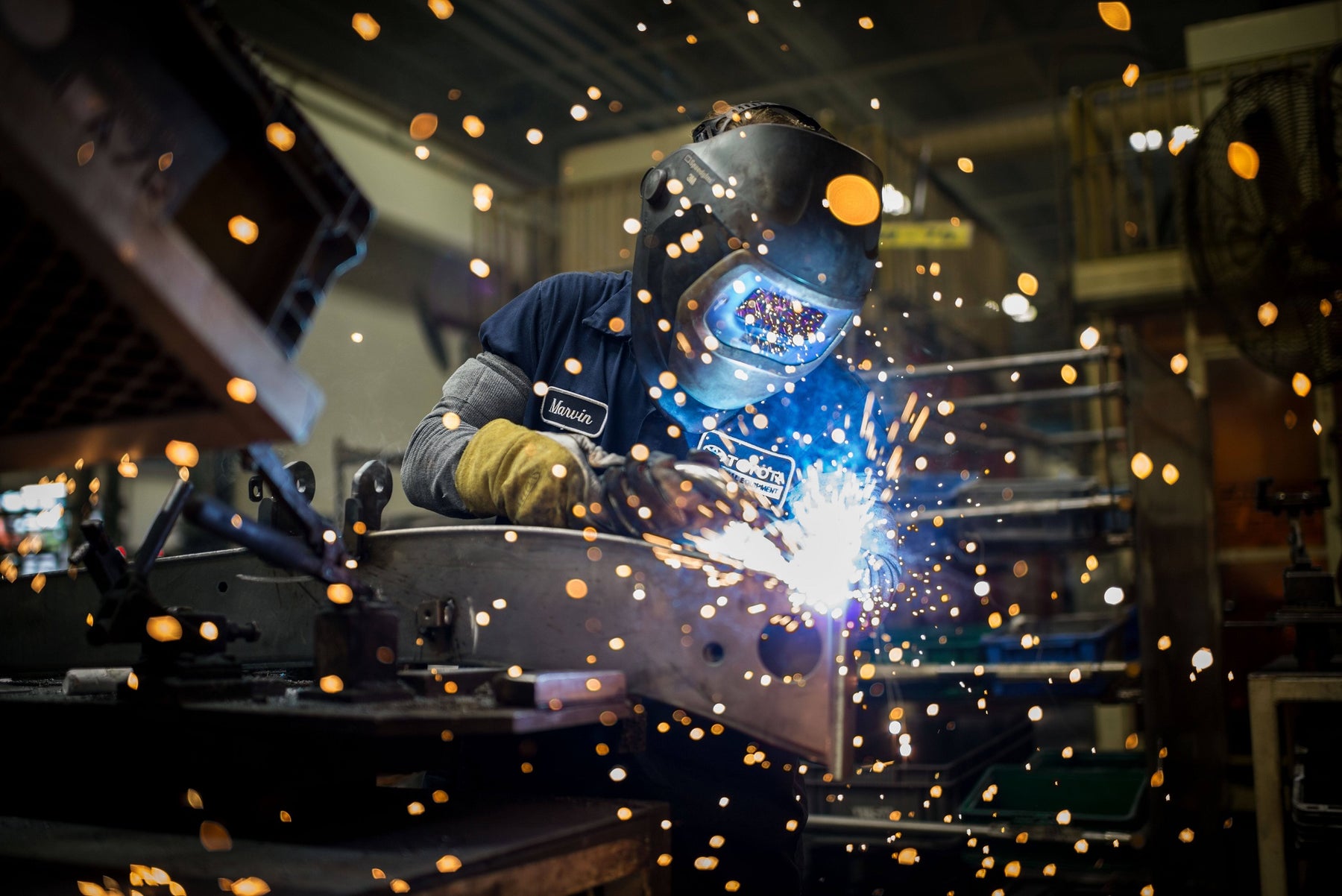 Did You Know - Toyota is The Safest Lift Truck?
You're searching for a reliable lift truck that can survive the demands of your materials handling workplace. Your distribution, manufacturing, retail or processing facility moves at a fast pace, and you need a truck that works as hard as your employees do, one that supports their productivity instead of holding them back. But you also need a truck that will keep your employees safe, so they can focus their full attention on their jobs.
The right lift truck will be ergonomically designed to prevent muscle and joint problems related to repetition and stress, and of course, the right truck will also rate highly in terms of balance, control, lighting and signalling reliability, and rollover protection.
You need a lift truck that survives rigorous factory testing and rates highly in safety studies conducted by independent analysts. After you've checked every necessary item off on your list, your answer is clear: You need a Toyota. Here's why.
In a recent study conducted by the Peerless Research Group, survey respondents were asked to rank eleven competitors across three separate metrics of lift truck safety and reliability:
Overall safety
Fewest safety-related incidents
Most affordable to maintain in terms of safety
How did Toyota lift trucks line up against the competition? We're proud to report that Toyota lift trucks carried the results in all three categories, proving once again that Toyota trucks are the obvious safe choice for your busy operation.
In the general safety category, 20% of all respondents rated Toyota as the number one choice. In the second category, Fewest Safety Related Incidents, 22% of respondents listed Toyota as their top pick; the second place competitor took 13% of the number one ratings. And in the final category, Most Affordable Forklift to Maintain in Terms of Safety, Toyota took 21% of all the number one ratings submitted by respondents.
If you factor active sustainability, rollover protection, reliable restraints and ergonomic design into your lift truck purchase and rental decisions, the choice is clear: Toyota trucks have what it takes to keep your workplace functioning and your incident rates low.
Contact one of our Experts to find out which Toyota Forklift will be the best fit for your operation: